Wearing red glittering shorts, the "Pambansang Kamao" himself -->

Manny Pacquiao

!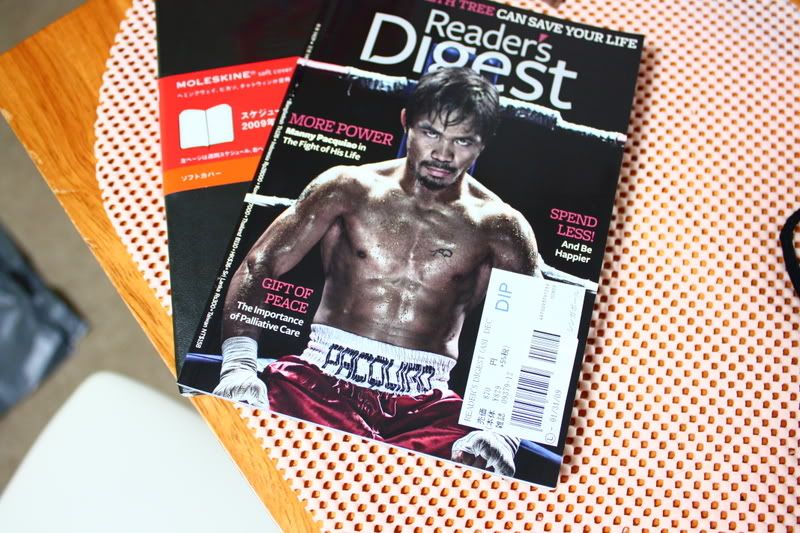 Found this at a bookstore in Roppongi (i'm just glad i found that this bookstore happens to sell a lot of English books and mags. That's quite rare here). Immediately bought it since seldom you find a Filipino being featured on an international magazine *patriotic mode*.
Also, my quest for the perfect planner is over. I finally decided on having a black moleskine planner for 2009.
On the other side of news, i won't be home for Christmas..Enough said.